Self-kindness this Christmas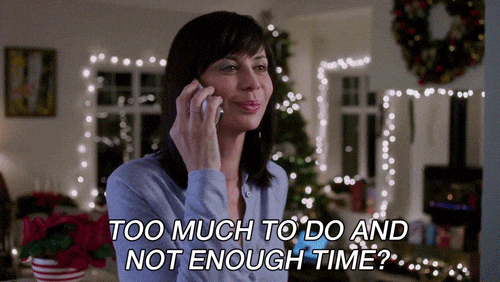 It's the final week of school before the kids break up for Christmas and I must admit, I feel far from Christmas-ready. Are you feeling there's a whole bunch of stuff still to do?! I know I am. But I've realised that nothing will go wrong, even if all the things on the list aren't ticked off before the big day. It's really about being together and enjoying family time, whatever that looks like for us, and, of course, eating. We've all had a tough year, or, more accurately, two, so how about we make a pact? Let's commend ourselves for having kept going and for still standing. I think that's a very big deal, actually...
How can we be kinder to ourselves this Christmas? A major way for me, which I've already touched upon, is to soften expectations. I'd really like a relaxed one this year, we've all earned it. So if the wrapping doesn't look perfect, or I don't manage to prepare 13 sides (I actually did that one year and it nearly killed me) then that's ok! Embracing those imperfect moments and actually having a bit of a laugh about them, sounds bloomin' lovely to me. Another big one is not feeling guilty for saying no to things. I do want to see people over the festive period but I'm not going to put pressure on myself. There will be days when I live in my onesie and I'm not going to feel bad about that. Watching the deeply flawed Love Actually will be happening at some point and I'm not apologising for that either.
When we're all up for it, getting outside and sipping a hot drink is something I'm also looking forward to. Appreciating the small things and really earning that onesie time when we get home. Also, I will need some alone time. There's no doubt about it. After all the planning, the doing, the making sure everyone is looked after and happy and all the work that's gone into this big year which started with 3 months of homeschooling (yes that happened THIS year, it feels like a lifetime ago!), some time for myself with a cuppa in front of Columbo is my right. And yours too. So, this is just a little reminder - it's all ok, you've done enough and there's going to be some lovely moments to enjoy... we're almost there. Much love, Sara xx I'm taking the final Christmas orders of Delphio Facial Oil this week! Click below to give the ultimate gift of self-care.
CLick here to SHOP